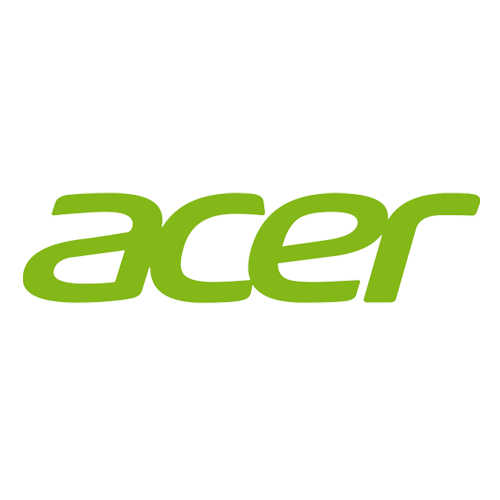 Acer
Acer Inc. is a Taiwanese multinational hardware and electronics corporation specializing in advanced electronics technology, headquartered in Xizhi, New Taipei City. Its products include desktop PCs, laptop PCs (clamshells, 2-in-1s, convertibles and Chromebooks), tablets, servers, storage devices, virtual reality devices, displays, smartphones and peripherals, as well as gaming PCs and accessories under its Predator brand.
In the early 2000s, Acer implemented a new business model, shifting from a manufacturer to a designer, marketer and distributor of products, while performing production processes via contract manufacturers. In 2015, Acer was the sixth-largest personal computer vendor in the world. Currently, in addition to its core IT products business, Acer also has a new business entity that focuses on the integration of cloud services and platforms, and the development of smartphones and wearable devices with value-added IoT applications.
Acer was founded in 1976 by Stan Shih, his wife Carolyn Yeh, and five others as Multitech in Hsinchu City, Taiwan. The company began with eleven employees and US$25,000 in capital. Initially, it was primarily a distributor of electronic parts and a consultant in the use of microprocessor technologies. It produced the Micro-Professor MPF-I training kit, then two Apple II clones–the Microprofessor II and III–before joining the emerging IBM PC compatible market and becoming a significant PC manufacturer. The company was renamed Acer in 1987.
In 1998, Acer reorganized into five groups: Acer International Service Group, Acer Sertek Service Group, Acer Semiconductor Group, Acer Information Products Group, and Acer Peripherals Group. To dispel complaints from clients that Acer competed with its own products and to alleviate the competitive nature of the branded sales versus contract manufacturing businesses, the company spun off the contract business in 2000, renaming it Wistron Corporation. The restructuring resulted in two primary units: brand name sales and contract manufacturing. In 2001, the company sold its manufacturing units BenQ and Wistron in order to focus resources on design and sales.
Acer increased worldwide sales while simultaneously reducing its labor force by identifying and using marketing strategies that best utilized their existing distribution channels. By 2005, Acer employed a scant 7,800 people worldwide. Revenues rose from US$4.9 billion in 2003 to US$11.31 billion in 2006.
Acer is a Taiwanese phone brand. The company was founded in 1976.
100 phones and tablets
The first device was released in 2009
The latest device was released in 2018