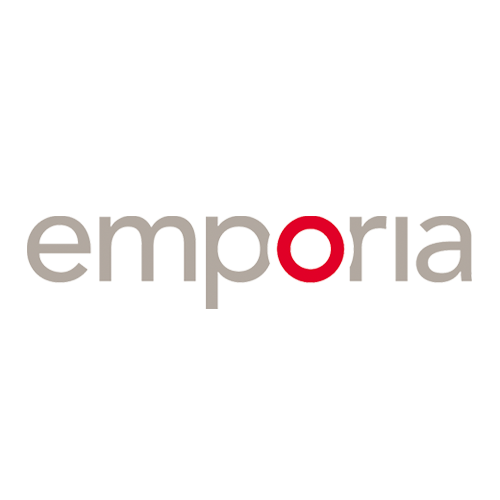 Emporia
The Emporia Telecom GmbH & Co. KG is an Austrian telecommunications company with headquarters in Linz.
The company produces cell phones and cell phone accessories for the elderly (senior cell phones). As a provider of this sector, the group is recorded by the Gesellschaft für Konsumforschung (GfK). The company's products are sold in 20 countries in Germany, Emporia phones are available from all major network operators, and internationally the manufacturer works with Deutsche Telekom , Vodafone and Orange, for example. Emporia was founded in 1991 and, according to its own information, has specialized in simple telephony for seniors. Eveline Pupeter is the owner and managing director. The group employs around 100 people and turned over 30 million euros in 20 countries in the 2017/2018 financial year.  Since November 2018, Emporia has also been selling smartphone accessories under the IOMI brand, such as cell phone cases and screen protectors.
Emporia's target group is the elderly and often physically impaired. The signs of aging such as limited eyesight, motor skills and hearing are taken into account in the development of mobile phones. Research cooperations for further development exist among others with the universities in Linz and Cambridge.

Emporia is a Austrian phone brand. The company was founded in 1991.
15 phones
The first device was released in 2010
The latest device was released in 2014