GoldVish phone brand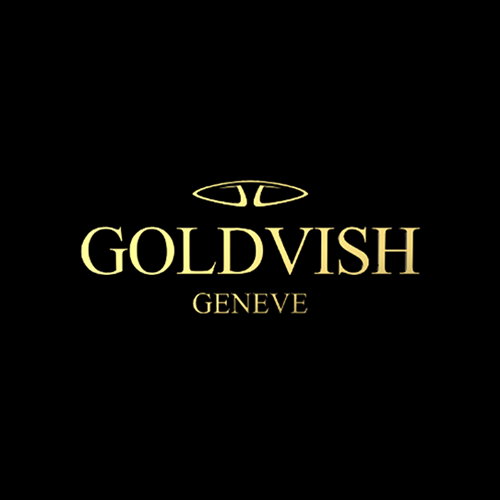 Founded in 2003, within the heart of the Swiss watchmaking industry, Goldvish was incorporated by a creative team with extensive track records in watch design and technology. The company mission: create unique, unconventional, exquisite masterpieces.
GoldVish S.A. is a Swiss manufacturer of premium luxury mobile phones. The company is specialized in combining high-end technology and Swiss craftsmanship.
In 2006, GoldVish's "Le Million", a solid gold, diamond-studded "Piece Unique" is listed in the Guinness Book of World Records as "The world's most exclusive and expensive cellular phone ever sold" at €1 million and a guaranteed limited production of three pieces.
2007 - GoldVish "Illusion", the first mobile phone in the world made from solid gold and studded with diamonds, available in white, yellow or rose 18k gold, a sapphire glass display, crocodile leather, camera/video recording, EDGE/GPRS data radios, Bluetooth and Quad-band reception. Price range for the GoldVish Illusion collection $25,000–132,500
2009 - GoldVish "Revolution", a combination of a mobile phone and a unique mechanical chronograph, made from solid gold and studded with diamonds, a sapphire glass display and leather. The watch on the phone can be detached and used as a pocket watch. Limited to 30 unique pieces worldwide and a price tag of $355,000
2012 - GoldVish "Equilibrium", the first luxury dual-sim mobile phone in the world. A handcrafted phone made from exclusive materials like: 316L stainless steel, space-grade aluminium, titanium, sapphire glass display, leather and optionally decorated with gold inlays. Price range for the GoldVish Equilibrium collection $7,300–109,500
2016 - GoldVish "Eclipse", its first Android phone, the phone is designed in exotic leather on its reverse side, and a framework of precious metals that finalize the design. The phone comes with Android 5.0 Lollipop, a scratch-resistant 5.5 inch capacitive touchscreen, Qualcomm Snapdragon processor with four cores, and many state-of-the-art services and features. There is an option to customize the Eclipse beyond the standard features in it.
Some frequently asked questions about GoldVish: