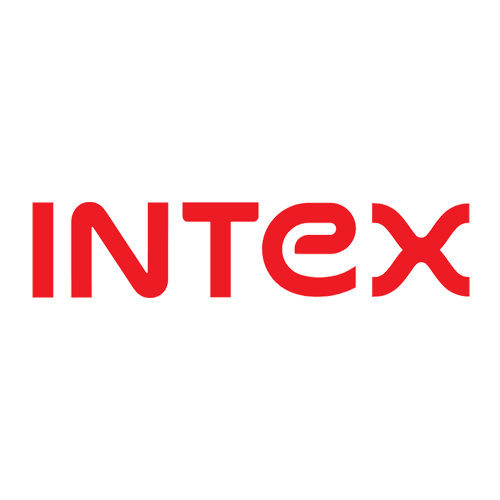 Intex
Intex Technologies, is an Indian smartphone, consumer electronics and accessories manufacturer company, founded in 1996. It is headquartered in New Delhi, India. Intex was India's second-largest mobile phone company by sales. The company offers computer products such as TFT-LCD monitors, notebooks, CRT monitors, and personal computers; and computer peripherals, including add-on cards and products, cabinets, Ethernet cards and switches, fax modems, keyboards, mice, SMPS and UPS systems, and webcams. It also provides consumer electronic products such as MP3 players, DVD players, headphones, home theater systems, and speakers and subwoofers; power electronics including home UPS systems; CRT and LCD televisions; and mobile phones and phone accessories.
The company was established in 1996 at New Delhi by Narendra Bansal. Currently, Keshav Bansal, son of Narendra Bansal, is the active director of the company.
In 2012, from an IT product company, Intex Technologies expanded its consumer durables portfolio with the entry in LED TVs business. Today, the LED TVs business has seen a growth of over 150% and currently, the company has 6% share in LED TVs and 3% share in washing machines nationally.

Intex is a Indian phone brand. The company was founded in 1996.
15 phones and smartwatches
The first device was released in 2014
The latest device was released in 2016