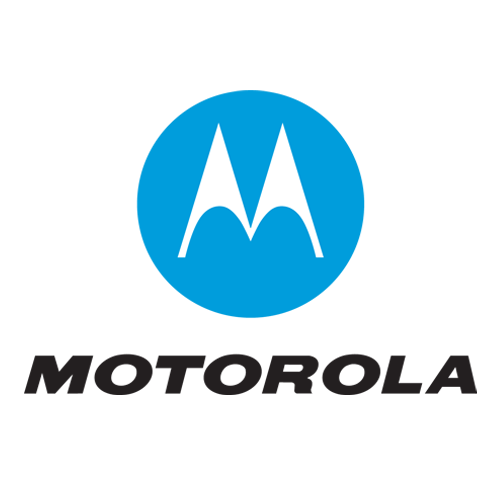 Motorola
Motorola Mobility LLC, marketed as Motorola, is an American consumer electronics and telecommunications company, and a subsidiary of Chinese multinational technology company Lenovo. Motorola primarily manufactures smartphones and other mobile devices running the Android operating system developed by Google.
Motorola Mobility was formed on January 4, 2011, after a split of Motorola into two separate companies, with Motorola Mobility assuming the company's consumer-oriented product lines (including its mobile phone business, as well as its cable modems and pay television set-top boxes), while Motorola Solutions assumed the company's enterprise-oriented product lines.
In May 2012 Google acquired Motorola Mobility for US$12.5 billion; the main intent of the purchase was to gain Motorola's patent portfolio, in order to protect other Android vendors from litigation. Under Google, Motorola increased its focus on the entry-level smartphone market, and under the Google ATAP division, began development on Project Ara—a platform for modular smartphones with interchangeable components. Shortly after the purchase, Google sold Motorola Mobility's cable modem and set-top box business to Arris Group.
Google's ownership of the company was short-lived. In January 2014, Google announced that it would sell Motorola Mobility to Lenovo for $2.91 billion. The sale, which excluded ATAP and all but 2,000 of Motorola's patents, was completed on October 30, 2014. Lenovo disclosed an intent to use Motorola Mobility as a way to expand into the United States smartphone market. In August 2015, Lenovo's existing smartphone division was subsumed by Motorola Mobility.
On January 4, 2011, Motorola Inc. was split into two publicly traded companies; Motorola Solutions took on the company's enterprise-oriented business units, while the remaining consumer division was taken on by Motorola Mobility. Motorola Mobility originally consisted of the mobile devices business, which produced smartphones, mobile accessories including Bluetooth headphones, and the home business, which produced set-top boxes, end-to-end video solutions, cordless phones, and cable modems. Legally, the split was structured so that Motorola Inc. changed its name to Motorola Solutions and spun off Motorola Mobility as a new publicly traded company.
The company has licensed its brand through the years to several companies and a variety of home products and mobile phone accessories have been released. Motorola Mobility created a dedicated "Motorola Home" website for these products, which sells corded and cordless phones, cable modems and routers, baby monitors, home monitoring systems and pet safety systems. In 2015, Motorola Mobility sold its brand rights for accessories to Binatone, which already was the official licensee for certain home products. This deal includes brand rights for all mobile and car accessories under the Motorola brand.
In 2016, Zoom Telephonics was granted the worldwide brand rights for home networking products, including cable modems, routers, Wi-Fi range extenders and related networking products.

Motorola is a American phone brand. The company was founded in 2011.
590 phones, tablets and smartwatches
The first device was released in 1997
The latest device was released in 2023