myPhone phone brand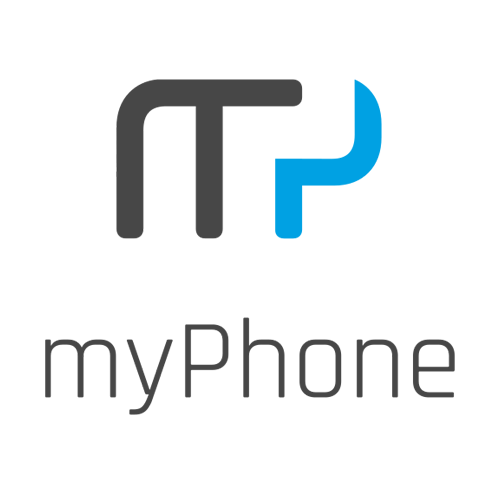 myPhone - a company operating since 2008, dealing in the sale of mobile phones, smartphones, tablets (under the name myTab) and accessories for mobile devices. myPhone (Poland) is not recognized by the owner of the trademark "MyPhone" (Philippines), which was introduced to the market on January 3, 2007, although the Polish "myPhone" was launched in December 2008. Additionally, both brands are made in China, which some experts find quite confusing.
In 2008, the Polish company myPhone introduced the first models of mobile phones under the myPhone brand to the Polish, Czech and Slovak markets. In its products, it made available mobile technologies, incl. support for two SIM cards without the need to switch ( Dual SIM), terrestrial TV receiver in the phone, Touch Screen. In 2009, she launched the phones from the myPhone Simple Life series - user-friendly devices with an intuitive menu and simple functionality. In 2010, the company launched the first smartphones under the Polish brand operating under the control of the Android system. In 2012, tablets under the myTAB brand were added to the offer, and in 2013 - new-generation myPhone smartphones, manufactured in China.
myPhone sp. z oo belongs to the TelForceOne Capital Group, listed until December 2016 on the Warsaw Stock Exchange (there was a withdrawal from the stock exchange and a compulsory buyout of shares ). The company's seat is in Wrocław. In 2008–2013, sales of mobile phones under the myPhone brand amounted to over 1 million. According to the research commissioned by the company in September 2014, the number of myPhone users in Poland is similar to the number of users of brands such as Apple, BlackBerry or Motorola.
MyPhone products (made in China) can be purchased in selected retail chains (including Biedronka, MediaMarkt, Saturn, Real, Tesco, Media Expert), the products are also distributed outside Poland (in countries such as the Czech Republic, Slovakia, Hungary, Romania, Bulgaria, Lithuania, Latvia, Estonia, Ukraine, Austria, Germany).

Some frequently asked questions about myPhone: