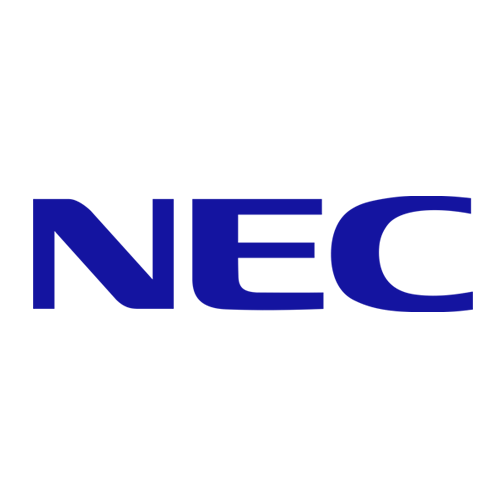 NEC
NEC Corporation is a Japanese multinational information technology and electronics company, headquartered in Minato, Tokyo. The company was known as the Nippon Electric Company, Limited, before rebranding in 1983 as NEC. It provides IT and network solutions, including cloud computing, AI, IoT platform, and 5G network, to business enterprises, communications services providers and to government agencies, and has also been the biggest PC vendor in Japan since the 1980s, when it launched the PC-8000 series.
NEC was the world's fourth largest PC manufacturer by 1990. Its semiconductors business unit was the world's largest semiconductor company by annual revenue from 1985 to 1992, the second largest in 1995, one of the top three in 2000, and one of the top 10 in 2006. NEC spun off its semiconductor business to Renesas Electronics and Elpida Memory. Once a Japan's major electronics company, NEC has largely withdrawn from manufacturing since the beginning of the 21st century.
NEC was #463 on the 2017 Fortune 500 list. NEC is a member of the Sumitomo Group.

NEC is a Japanese phone brand. The company was founded in 1899.
73 phones
The first device was released in 1997
The latest device was released in 2013