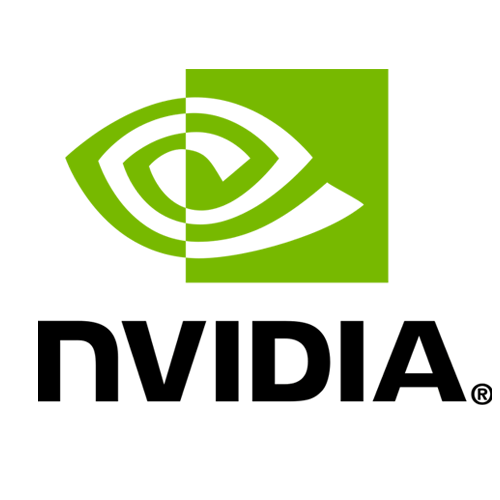 Nvidia
Nvidia Corporation, is an American multinational technology company incorporated in Delaware and based in Santa Clara, California. It designs graphics processing units (GPUs) for the gaming and professional markets, as well as system on a chip units (SoCs) for the mobile computing and automotive market. Its primary GPU product line, labeled "GeForce", is in direct competition with Advanced Micro Devices' (AMD) "Radeon" products. Nvidia expanded its presence in the gaming industry with its handheld Shield Portable, Shield Tablet, and Shield Android TV.
Since 2014, Nvidia has diversified its business focusing on four markets: gaming, professional visualization, data centers, and auto. Nvidia is also now focused on artificial intelligence.
In addition to GPU manufacturing, Nvidia provides parallel processing capabilities to researchers and scientists that allow them to efficiently run high-performance applications. They are deployed in supercomputing sites around the world. More recently, it has moved into the mobile computing market, where it produces Tegra mobile processors for smartphones and tablets as well as vehicle navigation and entertainment systems. In addition to AMD, its competitors include Intel, Qualcomm, and Arm (e.g., because of Denver, while Nvidia also licenses Arm's designs).

Nvidia is a American phone brand. The company was founded in 1993.
3 tablets
The first device was released in 2014
The latest device was released in 2015