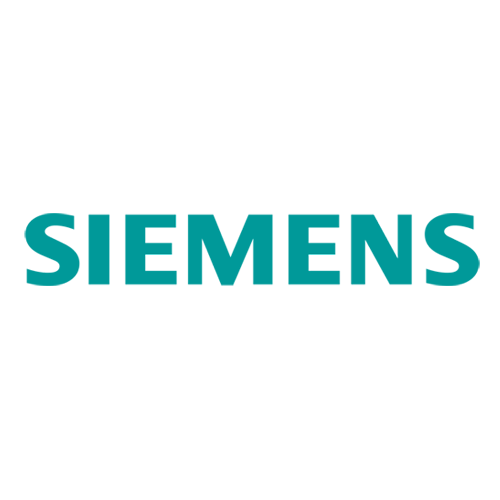 Siemens
Siemens Mobile was a German mobile phone manufacturer and a division of Siemens AG. Siemens sold Siemens Mobile to the Taiwan-based BenQ in 2005, subsequently becoming BenQ-Siemens. The last Siemens-branded mobile phones, the AL21, A31 and AF51, were released in November 2005.
The first Siemens mobile phone, the Siemens Mobiltelefon C1, was launched in 1985. In 1994 the Siemens S1 GSM phone was launched. In 1997 Siemens launched the first phone with a colour screen, the Siemens S10, with a screen capable of displaying red, green, blue and white. In the same year Siemens launched the first "outdoor" phone, the Siemens S10 Active, with enhanced shock, dust and splash protection. Siemens launched the first slider phone, the Siemens SL10, in 1999.
Siemens acquired the mobile phone division of Bosch in 2000. In the same year Siemens launched one of the first phones with an MP3 player and external memory card support (MultiMediaCard), the Siemens SL45.
In 2003 Siemens launched its first phone running on the Symbian OS operating system, the Siemens SX1. The phone featured hot swappable MultiMediaCard. In the same year Siemens launched the Xelibri range of fashion phones. In 2005 Siemens launched the first phone with real GPS support, the Siemens SXG75.
As of Q3 2000, Siemens had an 8.6% mobile handset market share, putting it behind Ericsson, Motorola and Nokia. For the calendar year 2003, Siemens was again fourth behind Samsung, Motorola and Nokia, with a figure of 8.5%. In 2004 it decreased to 7.2%. Siemens Mobile was making large losses and plummeting sales at this time. By the first quarter of 2005, market share was down to 5.6% as it fell behind competitors LG and Sony Ericsson. Their Xelibri range of phones, which was the company's answer to the fashionable handset trend at the time, became a costly failure.
On 7 June 2005, the Taiwanese company BenQ agreed to acquire the loss-making Siemens Mobile from Siemens, together with exclusive right to use the Siemens trademark on its mobile phones for 5 years. Before transferring the mobile phone subsidiary to BenQ, Siemens invested 250 million euros and wrote down assets amounting to 100 million euros. Siemens also acquired a 2.5% stake in BenQ for 50 million euros. BenQ subsequently released mobile phones under the BenQ-Siemens brand, from its German unit. In 2006 the German unit of BenQ filed for bankruptcy.
Siemens is a German phone brand. The company was founded in 1985.
94 phones
The first device was released in 1998
The latest device was released in 2005