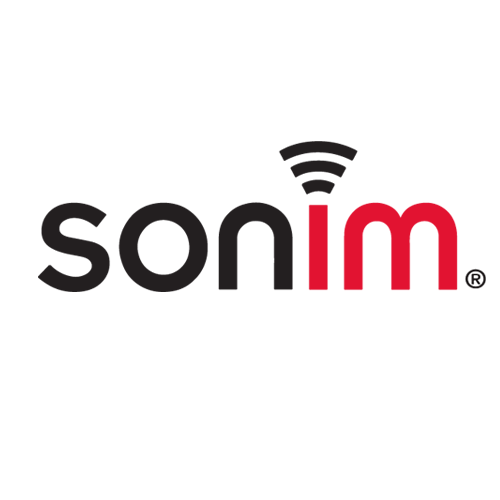 Sonim
Sonim Technologies is an American manufacturer of rugged cell phones from San Mateo , California.
The company was founded in 1999 and is best known for its ultra-robust devices. The devices are advertised with standards such as IP-68 (dust and waterproof housing) and the MIL-STD-810. Sonim also makes Land Rover cell phones.
Sonim Technologies is a leading U.S. provider of ultra-rugged mobility solutions designed specifically for task workers physically engaged in their work environments, often in mission-critical roles.
We specialize in workforce-critical communication and connectivity tools for industrial enterprises and public sector agencies including end customers in construction, energy and utility, hospitality, logistics, manufacturing, public safety and transportation.
Our solutions fall into three main categories: (1) ultra-rugged mobile devices, (2) industrial-grade accessories and (3) cloud-based software and application services.
The company is headquartered in Austin, Texas and offers its solutions through the world's leading mobile carriers.

Sonim is a American phone brand. The company was founded in 1999.
18 phones
The first device was released in 2007
The latest device was released in 2022