Telefunken phone brand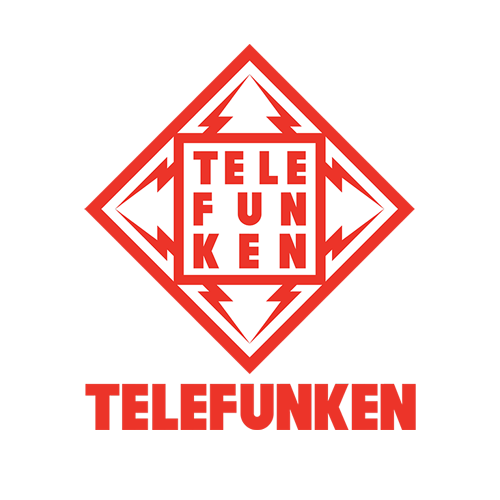 Telefunken was a German radio and television apparatus company, founded in Berlin in 1903, as a joint venture of Siemens & Halske and the Allgemeine Elektricitäts-Gesellschaft (AEG) (General electricity company).
For more than a century, the brand TELEFUNKEN has stood for inventions and innovations in the fields of consumer electronics and industrial goods. As well as reflecting the basic principles of German engineering, our devices combine classic functional design with high quality and user-friendly operation.
From the beginning, the people and companies behind the TELEFUNKEN brand were primarily driven by the goal and technical enthusiasm to capture and transmit images, sound, and data over small and large distances as fast as possible and in the best quality.
The current devices manufactured and offered by our licensees under the TELEFUNKEN brand combine classic functional design with high quality and user-friendly operation. Based on the history of the brand, one major product focus is still the TV and audio sector with elegant, versatile, and acoustically excellent devices.
Even today, this promise to perform and the trust it generates among consumers still ensure a strong global image and high level of awareness, coupled with commercial success. A position which is continually expanded and strengthened in tandem with companies belonging to our TELEFUNKEN Partner Alliance, a worldwide network of independent enterprises operating in the sectors of television, video, audio, smart devices, small and large household appliances, smart home, energy and more.
Since the market entry and foundation of the first TELEFUNKEN company in 1903, the TELEFUNKEN brand has been viewed as a gem of German industry.
As a pioneer in the development of techniques for wireless information transmission, TELEFUNKEN quickly became a successful enterprise under Kaiser Wilhelm II, having a significant influence on the development of radio and communication engineering worldwide. With transmitters and receivers for radiotelegraphy and radio broadcasting, as well as both wireless and wired transmission technology, the foundation was also laid for taking over a leading role in the development of radar engineering.
One of the greatest successes achieved by the TELEFUNKEN brand was, moreover, the invention of color television based on the PAL system, which even today is still at the core of every TV set in many parts of the world.
Some frequently asked questions about Telefunken: