Vodacom phone brand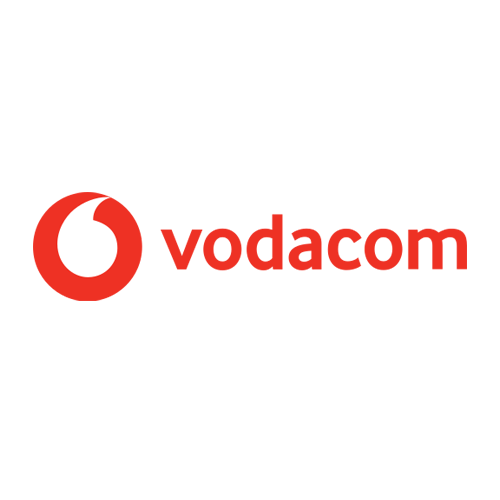 Vodacom Group Limited (operating as Vodacom) is a South African mobile communications company, providing voice, messaging, data and converged services to over 55 million customers. From its roots in South Africa, Vodacom has grown its operations to include networks in Tanzania, the Democratic Republic of the Congo, Mozambique, and Lesotho, and provides business services to customers in over 32 African countries, including Nigeria, Zambia, Angola, Kenya, Ghana, Côte d'Ivoire, and Cameroon.
It was owned in a 50/50 partnership by the South African telecommunications giant Telkom and British multinational operator Vodafone. On 6 November 2008, Vodafone announced that it had agreed to increase its stake to 64.5%, and Telkom said that it would spin off its remaining holding by listing it on the Johannesburg Stock Exchange (JSE). On 1 April 2011, Vodacom officially unveiled its new change in branding from blue to red, using the same style as its parent company, Vodafone.
Vodacom provides coverage to Mount Kilimanjaro, which was the highest point in the world to be covered by GSM, until Axiata (through its subsidiary Ncell) provided coverage at the top of Mount Everest, the highest point in the world. Vodacom was aided by its optimistic advertisements at the early stages of the democratic South Africa, including the yebo gogo campaign which is still in effect today in Africa. Vodacom is the leading cellular network in South Africa with an estimated market share of 58% and more than 103 million customers across Africa.
Vodacom South Africa provides 3G, 4G, and UMTS networks in South Africa, and also offers HSPA+ (21.1 Mbit/s), HSUPA (42 Mbit/s, 2100 MHz), Wi-Fi, WiMAX, and LTE services. Vodacom was the first cellular provider to introduce LTE in South Africa. On 21 October 2015, Vodacom launched its fibre product to the home user. On 7 April 2017, Vodacom's 4G+ network in Brooklyn Mall, Pretoria achieved 240 Mbit/s in a speed test. In early 2020 Vodacom also became the second network operator in Africa to launch a live 5G network, initially available in Johannesburg, Pretoria and Cape Town.

Some frequently asked questions about Vodacom: