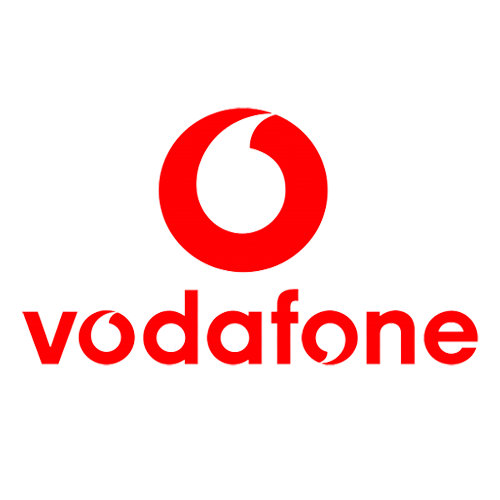 Vodafone
Vodafone Group plc is a British multinational telecommunications company. Its registered office is located in Newbury, Berkshire, England and its global headquarters is based in London, England. It predominantly operates services in the regions of Asia, Africa, Europe, and Oceania. Among mobile operator groups globally, Vodafone ranked 4th (behind China Mobile, Bharti Airtel and Vodafone Idea, of which the Group owns a 45% stake) in the number of mobile customers (313 million) as of 2018.
As of 2018, Vodafone owned and operated networks in 25 countries, and had partner networks in 47 further countries. Its Vodafone Global Enterprise division provides telecommunications and IT services to corporate clients in 150 countries.
The name Vodafone comes from voice data fone (the latter a sensational spelling of "phone"), chosen by the company to "reflect the provision of voice and data services over mobile phones".
The evolution of Vodafone started in 1982 with the establishment of the Racal Strategic Radio Ltd subsidiary of Racal Electronics, the UK's largest maker of military radio technology, which formed a joint venture with Millicom called 'Racal', which evolved into the present Vodafone.
Vodafone is a British phone brand. The company was founded in 1991.
87 phones and tablets
The first device was released in 2006
The latest device was released in 2019