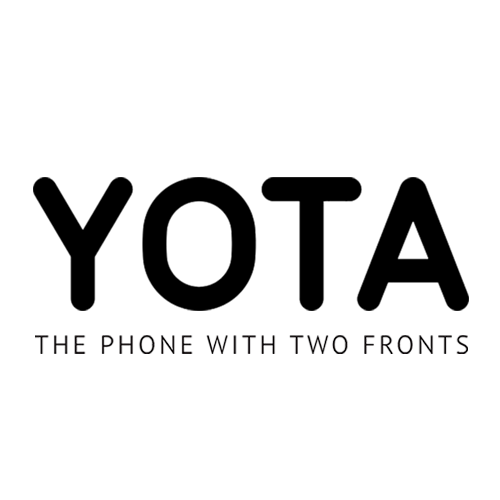 Yota
Yota is a Russian mobile broadband services provider and smartphone manufacturer. Yota is a trademark of Skartel LLC.
On 9 May 2012, Yota's WiMAX was replaced by its LTE network. By September 2012, 4G commercial maintenance networks were launched in Novosibirsk, Krasnodar, Moscow, Sochi, Samara, Vladivostok, Ufa, Kazan, and St. Petersburg.
Garsdale Services Investment Ltd owns 100% of the Yota shares and 50% of the MegaFon shares. Garsdale itself is 82% controlled by AF Telecom, 13.5% by Telconet Capital, and 4.5% by the Russian Technologies State Corporation. Yota Devices was rumored to be planning on relocating its headquarters from Russia to either Toronto or Waterloo, Ontario, Canada, but the rumors proved false, since the company has not moved to Canada, nor is it planning to.
In 2006 the co-owner of the St. Petersburg company Korus, Denis Sverdlov, and Bulgarian businessman Sergey Adonev established the first provider of WiMAX, a new data transfer technology. In 2006 WiMAX was used in China, India, Indonesia, Taiwan and the United States. In autumn 2008 Skartel was the first company in Russia to deploy WiMAX standard network in Moscow and St. Petersburg in a range of 2.5-2.7 GHz. In 2010 Yota announced its plans to launch LTE on its network. The first test start of the new standard network took place in Kazan on 30 August 2010. The subscribers gained access to the Internet at a rate of 20-30 Mbit/s. About 150 base stations have been installed in Kazan. The investments into the LTE network deployment constituted $20 million. The fourth generation LTE network, which was tested by the Yota provider in Kazan, was switched off the next day. At that point, Yota had no interest to use a 4G standard network in a commercial or test mode.
In April 2019, Yota filed for bankruptcy. The bankruptcy stemmed from a lawsuit filed against the company by its contracted manufacturer Hi-P Singapore.
Yota is a Russian phone brand. The company was founded in 2007.
3 phones
The first device was released in 2012
The latest device was released in 2017