A Micro SIM card is one size down from a Standard card. So it's a little smaller, coming in at 12 x 15mm. As noted above the actual chip is the same size, so it's just the bit around it that's smaller.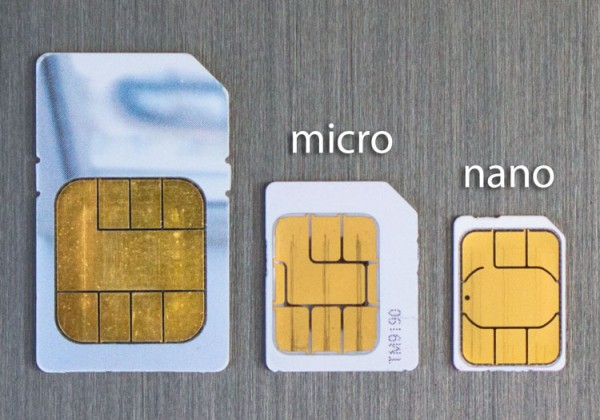 (3FF SIM)
Having been introduced back in 2003, this card also isn't widely in use anymore, with most handsets having moved on to newer Nano SIM cards, discussed below.
If your phone is a few years old, but too new for a Standard SIM card, then it might use a Micro SIM, but handsets made in the last five years generally don't. As an example, the Samsung Galaxy S5 launched in 2014 uses a Micro SIM, but the following year's Galaxy S6 uses a Nano one.