A mobile phone sensor is a component used in mobile phones, the purpose of which is to detect changes in the environment (such as changes in brightness, magnetic fields, temperature, and gravity) and movement (such as the phone being moved, flipped, or picked up), and convert them into electronic signals that can be processed by the phone.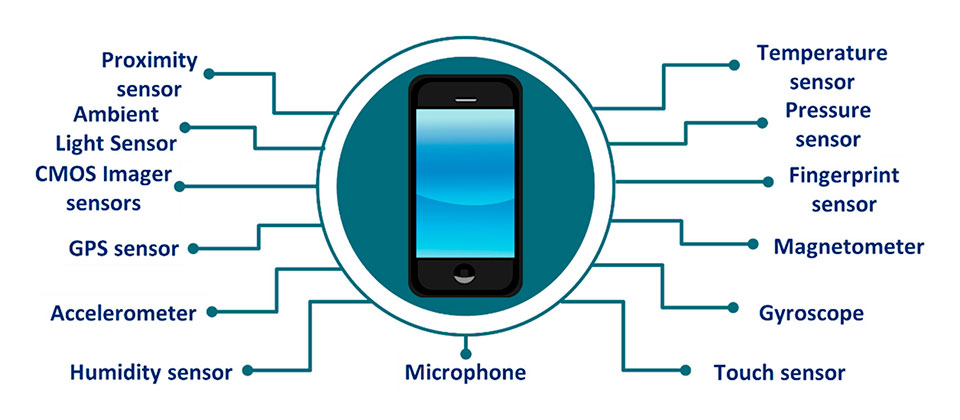 Mobile phone sensors
A mobile phone sensor consists of precision components, which are sensitive to sources of external interference and easily damaged. Avoid dropping your phone or using it in environments with strong magnetic fields, abnormal humidity, or extreme temperatures to avoid damaging its sensors.
Smartphones today come with a wealth of sensors to facilitate a better user experience, provide apps with enhanced information about the world around the phone and provide robust and increased battery life.
But have you ever wondered how does your smartphone achieve such remarkable feats? A lot of those coolest feats are accomplished through different sensors in your phone. But do you know how many smartphone sensors are there in your device or what their purpose is?
There are many different types of sensors on a phone. Let GSMFind go through common sensors according to the "Related glossaries" list below: